Shauna is an image consultant, personal stylist and CEO of style consultancy, 925 Style. She created and runs Ireland's first online personal styling service, as well as the popular 925 Style.ie social media accounts. She also provides professional image and presentation workshops to schools, colleges, organisations and businesses throughout Ireland, as well as curates Style Search, a handpicked collection of the best of what's in the shops each week. Shauna feels strongly about the true impact how you dress can have on your confidence. She aims to personalise the hugely impersonal online shopping world, enabling you to make inspired fashion choices, spend your time and money wisely and end up looking and feeling amazing.
Known as 'The Secret Stylist', Shauna shares workwear suitable looks and expert styling tips on her website and social media accounts. She never shows her face and prefers to let the clothes do the talking. She wears a distinctive hat in all of her posts. From the outset, she wanted to position the brand as not being about about her, but about you. The hat keeps the focus on the style and allows you to visualise yourself in the outfits. It's not about her and what she looks like, it's about classic style, full outfit ideas with links to buy each item along with expert tips and advice to help you look and feel amazing.
As well as that, the hat and the whole concept is something different. It add an element of mystery and intrigue which people seem to really enjoy and admire and in today's world of complete oversharing, there's nothing wrong with being a bit different. The only time you'll see 925 Style is in person at an event.
Shauna's favourite quote for this page is;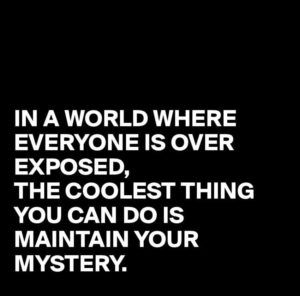 Shauna has built a successful digital community of 60,000 people across Facebook and Instagram and has established herself as an expert in her field. She has worked with many high profile companies, designers and events such as Marks and Spencer and Warehouse. She has extensive experience in styling clients for all occasions from everyday wear, to workwear, to special occasions. She also provides seminars and advises individuals and organisations on their professional style and image, as well as the best way to build an effective personal brand.
So, whether you avail of our personal styling services, come here to make inspired fashion choices and spend your time and money wisely with Style Search, attend one of our professional image and presentation workshops or follow on social media for workwear style and expert tips and advice, we hope you leave feeling inspired and go out in the world with confidence, looking and more importantly, feeling amazing.
---
Check Out My Latest Interview with The Irish Daily Mail!